Meetings
See the post to the right for the latest Chapter meetings and don't forget to register for the events as they become available.  Come out and support your local ASHRAE Chapter by attending regular meetings.
---
Resource Promotion
If you are planning to donate to research promotion this year, please consider applying your contribution specifically to the Iowa Chapter Endowment fund so that the donations contribute to local projects.
---
Region VI CRC 2018

Your local Iowa Chapter of ASHRAE has the privilege of hosting the Region VI Chapter Regional Conference in 2018.  If you are interesting in helping out, please contact anyone on the planning committee, Jason Kems or Corey Metzger.  We are looking for committee help to assist the chairs to make this the best CRC ever!
Check back often to the CRC page of this website for more information as it becomes available.
---
Newsletters
The latest IowaStalks will be posted for your personal enjoyment.  Check it out!
---
Calendar
Check out our meeting posts and calendar events to the right and browse the calendar below to keep up to date on your Chapter happenings.  If you would like to subscribe to the ASHRAE Iowa Google calendar, look up the calendar with the ashraeiowa@gmail.com email address.  If you click on one of the events and then "copy to my calendar", it will add it to your GOOGLE calendar.
---

Like us on Facebook!
---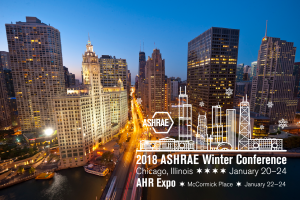 ---
Training Opportunities
Check out the ASHRAE Learning Institute's latest offerings for the 2017 Online Course Series. Register online (www.ashrae.org/onlinecourses) or call 1-800-5274723 (US and Canada) or 404-636-8400 (worldwide)
---
Proposed Change to Iowa Code
September, 2017
The Iowa Engineering and Land Surveying Examining Board is proposing an amendment to Iowa Code Chapter 542B. If interested in providing feedback, please respond in writing by October 23, 2017.
Hard copy responses may be sent to:
Robert Lampe
Iowa Engineering and Land Surveying Examining Board
200 E. Grand Avenue, Suite 350
Des Moines, IA  50309
Emails may be sent to – robert.lampe@iowa.gov
 PROPOSED AMENDMENT TO IOWA CODE CHAPTER 542B
Amend section 542B.3 as follows:
542B.3            Engineering and land surveying examining board created.
An engineering and land surveying examining board is created within the professional licensing and regulation bureau of the banking division of the department of commerce.  The board consists of four three members who are licensed professional engineers, one two members who is are a licensed professional land surveyors or a professional engineer who is also a licensed professional land surveyor, and two members who are not licensed professional engineers or licensed professional land surveyors and who shall represent the general public.  An individual who is licensed as both an engineer and land surveyor may serve to satisfy the board requirement for either a licensed professional engineer or a licensed professional land surveyor.  Members shall be appointed by the governor subject to confirmation by the senate.  A licensed member shall be actively engaged in the practice of engineering or land surveying and shall have been so engaged for five years preceding the appointment, the last two of which shall have been in Iowa.  Insofar as practicable, licensed engineer members of the board shall be from different branches of the profession of engineering.  Professional associations or societies composed of licensed engineers of licensed land surveyors may recommend the names of potential board members whose profession is representative of that association or society to the governor.  However, the governor is not bound by the recommendations.  A board member shall not be required to be a member of any professional association or society composed of professional engineers or land surveyors.
Rationale for the change:
The underlying reason for these changes to the law is to provide the means for the board to more adequately protect the health, welfare and safety of the public that relies on both licensed engineers and surveyors in the State of Iowa.
Historically, the Board has often filled engineer seats with individuals who are also licensed land surveyors, thereby ensuring the adequate representation of the land surveying profession. Because the number of dual licensed individuals is declining, and is unlikely to begin increasing anytime soon, land surveyors are likely to be and remain inadequately represented under the current statutory requirements.
Three engineering members are adequate to represent Iowa's licensed engineers. Two licensed surveyor board members will better represent the population of Iowa's licensed surveyors.
Approximately 40% of the discipline cases involve land surveying issues. Historically, having two experienced land surveyors on the board has been very helpful and appropriate.  This change to Iowa Code will allow the board to better assess the land surveying rules and disciplinary cases.
Iowa rules require a state interview for land surveying licensure. With only one surveyor on the board, this becomes a significant time impact for the surveyor member.   It is easier to manage with more than one surveyor who can perform the state interview.
Best regards,
Robert Lampe
Board Administrator
Iowa Engineering and Land Surveying Examining Board
---
Last Updated:  October 19, 2017
webmaster – Jason Kems – jason.kems@mail.ashrae.org
ASHRAE Iowa Chapter
P.O. Box 3686
Urbandale, IA 50323
ASHRAEIowa@gmail.com
This web site is maintained by the Iowa Chapter of ASHRAE. It does not present official positions of the Society nor reflect Society policy. ASHRAE chapters may not act for the Society and the information presented here has not had Society review. To learn more about ASHRAE activities on an international level, contact the ASHRAE home page at http://www.ashrae.org