Keynote Speaker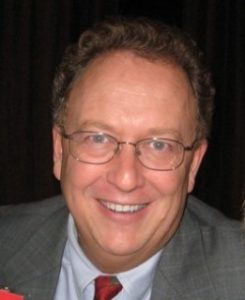 R. Christopher "Chris" Mathis has spent the past 30 years focusing on how buildings and building products per-form – from energy efficiency to code compliance to sustainability and long-term performance durability.
Chris received his undergraduate degree in Physics from the University of North Carolina at Asheville. He received a Master of Science in Architecture Studies from MIT where his graduate work focused on energy use in buildings. He has served as a Scientist in the Insulation Technology Laboratory at the Owens-Corning Fiberglas Technical Center, was the Director of the Thermal Testing Laboratory for the National Association of Home Builders Re-search Center, and Director of Marketing for Architectural Testing, Inc., a private laboratory specializing in the performance of buildings and building products, particularly fenestration performance testing.
Chris is an active participant in Standards and Code development at ASHRAE, NFRC, ASTM and the ICC. He was a founding member and served for four years as the first Director of the National Fenestration Rating Council, the non-profit organization that developed the nation's energy performance rating and labeling system for windows, doors and skylights.
Chris is a 30-year member of the American Society of Heating, Refrigerating and Air Conditioning Engineers (ASHRAE). In ASHRAE he has worked on window thermal test standards, national model codes for commercial buildings (ASHRAE 90.1), model codes for residential buildings (ASHRAE 90.2) and is the energy consultant to Standard 189.1 – ASHRAE's model code for sustainable commercial buildings. He is also the energy consultant to the Chapter Technology Transfer Committee.
Chris has been recognized as an ASHRAE Distinguished Lecturer, conducting seminars on a variety of building science, energy efficiency and sustainability topics across the US and worldwide. Chris has published numerous technical papers at ASHRAE and presented his work at a variety of national and international conferences. His publications include technical papers on: advanced test methods for insulation materials and wall systems; daylighting design and assessment techniques; off-peak cooling techniques for commercial office buildings; new residential and commercial energy codes; and metrics for environmentally preferable products. He has written numerous engineer-, architect-, builder- and consumer-targeted articles and guides on various building and product performance issues. He is the author of Insulating Guide – a book for home builders providing insulating best practices for many of the most common home building details. He is the co-author of Is Your Home Protected from Water Damage? A Homeowner's Guide to Water Damage Prevention published by the Insurance Institute for Business and Home Safety.
Chris has been involved in state and national code development since 1988. He was selected four times to serve on the International Energy Conservation Code Committee of the ICC, working to refine and improve the IECC – our national model energy code. He was also selected to be a member of ICC's Sustainable Building Technology Committee helping to draft a national model code for sustainable buildings. He served on the ICC's first Code Development Committee for the International Green Construction Code.
Chris provides a number of accredited training seminars for architects, engineers, builders, manufacturers, code officials, utility program developers and others addressing these myriad building science and building performance issues – from improved building energy efficiency and comfort to energy and power planning to improved building and energy codes to the challenges of sustainability and green building. He is a frequent keynote speaker at various national conferences and events. Chris is also an on-going student of about 90 million years of sustainability and building science through his activities as a beekeeper. He lives and works near the farm he grew up on in the beautiful mountains of Western North Carolina.
---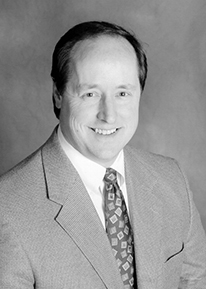 Mark Nunnelly is a mechanical engineering graduate of Auburn University, is a registered professional engineer and is a LEED Accredited Professional. He has been involved in the construction, engineering and HVAC industry for over 30 years. Over the last thirteen years, his involvement with projects has primarily pertained to Commissioning, Retro-commissioning, humidity control, and energy management for commercial, institutional and industrial buildings. Mark is certified as a Commissioning Authority (CxA) through the AABC Commissioning Group. He has presented numerous training seminars on Commissioning, Dehumidification Technologies (desiccant and mechanical-based) and their applications, as well as Psychrometrics and designing for proper humidity control. He has been a member of the American Society of Heating, Refrigerating and Air-conditioning Engineers (ASHRAE) for over 27 years. Mark is a past President for the Birmingham, AL chapter, has recently served as Chairman for the Society's Membership Promotion Committee and on the Environmental Health Committee. Mark is recognized as one of ASHRAE's Distinguished Lecturers and has conducted training seminars internationally and domestically.
---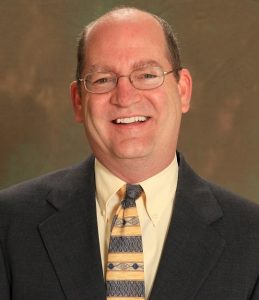 Mick Schwedler – Mick has been involved in the development and support of HVAC systems for Trane since 1982. As manager of applications engineering his areas of expertise include system optimization (in which he holds patents) and chilled water system design. His primary activities include assisting designers in proper application of products and systems in buildings, and writing system application manuals and newsletters. In addition, he has presented technical information to thousands of engineers through Trane's Engineers Newsletter Live series, and ASHRAE webcasts. Mick has given technical seminars throughout North America, as well as internationally, and published a number of articles within the industry. Prior to his work with Trane, Mick received his MSME from the University of Wisconsin Solar Energy Laboratory and BSME from Northwestern University.
A current ASHRAE Society Vice-President, and recipient of ASHRAE's Distinguished Service and Standards Achievement Awards, Mick was Chair of SSPC 90.1, responsible for ASHRAE/IESNA 90.1-2010, "Energy Standard for Buildings Except Low-Rise Residential Buildings." He is past chair of TC 1.5 –"Computer Applications," and has served on ASHRAE's Personal Development Committee and Code Interaction Sub-committee. From an environmental perspective, Mick authored portions of the ASHRAE Green Building Guide and has served on technical and educational groups for both the New Buildings Institute and the US Green Building Council.
---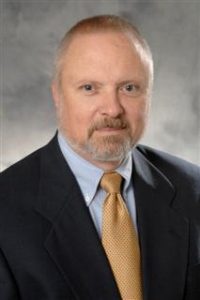 Hoy Bohanon, PE, LEED AP, BEAP is principal in Hoy Bohanon Engineering, PLLC, a firm that focuses on improving the performance of existing mission critical buildings. Mr. Bohanon began his engineering career as a research and design engineer, and then gained experience as a project engineer, facilities engineer, facilities manager, indoor air quality research engineer, environmental engineer, and business owner. He has a master's degree in engineering from North Carolina State University, and a bachelor's degree in mechanical engineering from Georgia Institute of Technology.
Mr. Bohanon has written technical papers and articles on indoor air quality, operations, and maintenance and is a frequent presenter at technical society meetings. He is a recipient of the ASHRAE Distinguished Service Award and is chair of ASHRAE Standard 62.1 committee, Ventilation for Acceptable Indoor Air Quality. He also serves on the bEQ committee,. He is chair of the US Technical Advisory Group panel 1 (general principles) and panel 4 (indoor air quality) for ISO TC205 Building Environment Design. He is a co-author of The Indoor Air Quality Guide: Best Practices for Design, Construction and Commissioning and Performance Metric Protocols for Commercial Buildings: Best Practices Guide. He also teaches multiple courses for the ASHRAE Learning Institute addressing ASHRAE 62.1 and IAQ. Mr. Bohanon is also a member of the Professional Engineers of North Carolina, US Green Building Council, and I2SL.
---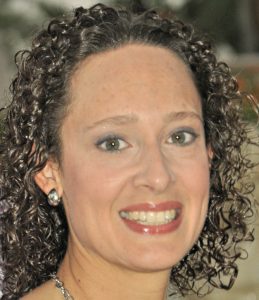 Julia Keen is a Professor of Architectural Engineering and Construction Science at Kansas State University holding the Bob and Betty Tointon Engineering endowed chair. She also owns her own consulting company, Keen Designs, PA. Her specific areas of interest include HVAC design, energy codes, high performance design, HVAC education, and the advancement of women in the building design and construction industry.
Julia Keen received her Bachelor's Degree in Architectural Engineering from Kansas State University. Upon graduation, she worked as a Mechanical/Electrical Project Engineer in Waterloo, Iowa. In this capacity she was responsible for the design of building systems from initial planning stages through final project inspection and completion. Julia was involved in new and retrofit projects including hospitals, health clinics, assisted-living and nursing facilities, education facilities, office buildings, retail facilities, dormitories, and churches. In July 2003, Julia accepted a faculty position with K-State in the Architectural Engineering and Construction Science Department. She completed her Master's degree in Architectural Engineering (2005) and her Doctorate (2010) in Education both from K-State. She is a Licensed Mechanical Professional Engineer in Kansas and Iowa and holds two ASHRAE Certifications – High-Performance Building Design Professional (HBDP) and Building Energy Audit Professional (BEAP).
In addition to her 9-month faculty appointment at K-State, Julia has the opportunity to stay current with the HVAC industry in a consulting capacity. Her consulting endeavors include performing as HVAC professional education consultant, engineering design, plan check and quality review, and acting as an owner's representative in facility planning and project implementation.
Julia became involved in ASHRAE as a student member of the Kansas State University student branch. She has acted as the faculty advisor to this branch since 2003 during which time the chapter has routinely attended the ASHRAE winter meetings and the competition team that she has coached has finished first in the ASHRAE Design Competition five times. Through the years, Julia has held several chapter positions including President and CRC Chair of the Cedar Valley Chapter. She has also been involved in many Society level committees including: Planning, Publications, Conferences and Expositions, and Certification as well as chaired TC6.1-Hydronic and Steam Equipment and Systems. Julia served as a Director-at-Large to the ASHRAE Board of Directors (2013 – 2016). In this position she served as Ex Officio to both the Refrigeration and Standards Committees and was a voting member of Tech Council. Her service to the organization was recog-nized in 2010 when she was given the Distinguished Service Award. Julia continues to promote her passion of HVAC education through the HVAC Essentials Course she co-developed and delivers for ASHRAE around the world.
---